Young Fiction for 5 - 11 year olds
Young Fiction for
5 - 11 year olds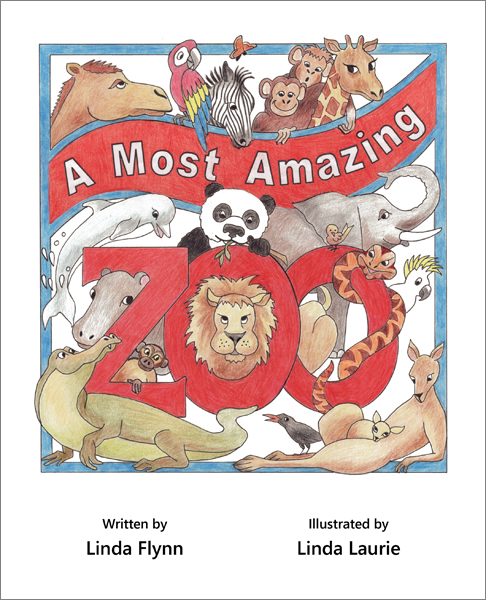 A Most Amazing Zoo, published by Chapeltown Books, is an entertaining story for 4-8 year old children. It delivers some educational information on animals, which is useful for parents who are home schooling at the moment. However, the content is presented in a humorous and fun way, so that it will be enjoyable.
The book implicitly encourages children to appreciate that we are all different and to celebrate the ways that we are unique. During a time of lockdown it's important to reinforce positive mental health messages.
We are giving half of all of our royalties to Search Dogs Buckinghamshire. This is a purely voluntary Search and Rescue charity which saves the lives of many people, including children, those with dementia, despondents and the elderly.
Also available at Waterstones.
The Children's book, A Most Amazing Zoo is under offer from Chapel Books, with subsequent children's books to follow.
Two short stories for children, The Secret Messenger and Timid Tim published in the Hipp-O-Dee-Doo-Dah anthology to raise money for Children's Hospices UK. Foreword by Michael Morpurgo OBE, cover by Children's Laureate Andrew Browne and featuring award winning writers Lauren St. John and Alan Gibbons. (ISBN 9 781907 335112 Bridge House. Available on Bridge House Publishing and Amazon.)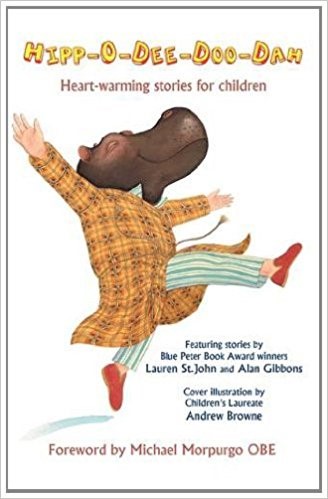 Ideas Don't Die is a children's picture book which deals with the issue of death at various metaphorical levels. It is designed to help children cope with the loss of a loved one, in this instance a grandmother, and to understand that the good inside them is a living legacy. The two Lindas have created a sensitive and poignant collection of beautifully colourful images.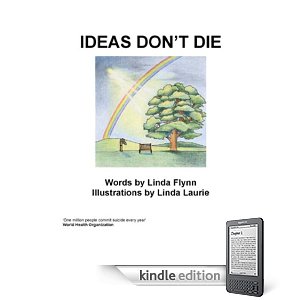 Hate at First Bite
Hate at First Bite is narrated by Dude, a rescue dog who is proud of his unique intermingling of breeds. He is scared of sticks, but he can't resist shoes, especially sleek, soft shiny ones with looping laces. Dude is happy that his owner, Robin has responded so well to his training. Then Droopy Daisy drapes herself into their lives like a soggy sock, only not nearly as tasty. It doesn't get any better when she introduces her cat with its superior grin, the sort that makes Dude want to chase it up a tree. Events encourage the cat and dog to strike up a shaky alliance, which takes them on an adventurous journey. They both need Robin to see through Daisy's simpering smiles in time.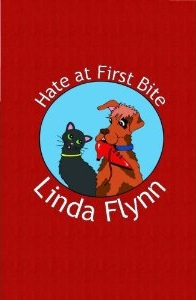 Chapter 1 Hate at First Bite
It's not every day in the Banks household that I find some juicy new shoes to chew, or some curly laces to lick. I like to think that I've got a particular talent for sniffing out new footwear.
Certainly no other dog in my street can demolish a pair of boots faster than me. My owner, Robin refuses to recognise this particular skill. It's a pity really, as in most other respects his training has been progressing well, even though he can only understand a little bit of dog. So far I've taught him "walk" when I rattle my lead, "dinner" when I shove my bowl at him and "nasty neighbour on doorstep" when I bark and he rushes to hide behind the sofa.
Still, we have got along just fine. Sometimes I took him for a walk to our local park, or else we would go for a drive in his orange car. It's a tiny, tinny thing, the size of a can of beans and Robin's tall, bigger than some trees I've seen. He drives with his knees up around his ears and the sun-roof open. (Lucky he has a can opener.)
Our outings happen at funny hours, as Robin spends a lot of time trying to catch criminals. (Yes even I know that Robin Banks is not a good name for a policeman.)
Anyway, I hadn't really been expecting trouble. I was having a well earned rest, stretched out on the sofa, teaching Robin to tickle my tummy properly, when he cleared his throat in that awkward way he has when he has something unpleasant to say. Only this time it had nothing to do with going to the vets. He shifted uncomfortably and then said, "Well Dude, old boy there's someone I'd like you to meet this afternoon. Her name's Daisy and I'd greatly appreciate it if you'd be on your best behaviour."
So here I was, with my tongue hanging out, waiting to meet this Daisy. I'd always thought that daisies were the weedy white things sticking out of the lawn that I used to cock my leg over. I wasn't disappointed.
The door bell gave a sharp ring and I panted, "Don't bark, best behaviour, best behaviour." Robin leapt across the room in two lolloping strides.
I looked up expectantly. Daisy drooped her pale head around the door like a soggy sock, only not nearly as tasty.
I waited for her total admiration. I don't like to boast, but I'm a very interesting mixture of breeds. I have a white tip on my curly tail, elegant ginger paws and a most unusual mottled body. The cool black splodges over my eyes look like shades, which led to my name of Dude dog. It would be true to say that there isn't a single hound quite like me in the whole of Hertfordshire.
So I showed Daisy my biggest, toothiest grin, the sort I would normally give when I've been presented with a particularly tasty marrow bone. She must have misunderstood me, because she gave an awful high pitch shriek, the sort my squeaky toy makes when I sink my teeth into it.
She swayed on her slender, stalk like legs, so Robin rushed to steady her. Then things got worse. Daisy dropped the furry black bundle she was carrying under her arm, and it leapt to the floor with a screech. A cat. Daisy had brought a manky cat into my house. What must a dog do to get any peace around here?
"Daisy, meet Dude dog," Robin said with a nervous smile.
"Hello Dud dog," she simpered as Robin led her to my place on the sofa. She dipped her limp head against Robin's shoulder. Her light, lanky hair looked like sloppy spaghetti.
Dud dog! What a cheek! Doesn't she know a distinguished dog when she sees one?
The smug cat gave me the kind of superior feline grin that made me want to chase it up a tree. I only gave it an exploratory sniff, but Daisy noticed my interest and yelped, "Come here Plonker!"
Robin raised a shocked eye-brow, but Daisy just did a droopy, dismissive shrug. "It's because she keeps plonking herself on people's laps."
I grinned. Plonker! Not even a cat deserves a name like that!
It stared at me with its squinty green eyes, in the way that cats do when they're feeling particularly mean.
"Hey there Plonker!" I said all friendly like.
But Plonker got all huffy and stalked off with her tail in the air, in a stuck up cat kind of way.
I glared across at Robin. He wiped his glasses, looking a little bit lost. What had he done? I remembered the first time that we met. I had run away from a cruel home, so I'd been staying for a while in a Rescue Centre. On the other side of the glass I saw a tall, lonely, rather sad looking man and I knew straight away that he needed rescuing. So I bounded over and introduced myself.
Now it looks as though he might need rescuing again.
Slowly I shuffled off into the kitchen, with my tongue and tail hanging down. He didn't seem to notice me.
It was then that I saw them. Red, shiny shoes with looping laces. Just inviting me to take a small sniff. My tongue couldn't help a tiny little lick, then another one, then a great big wet slurp. My teeth wanted to get the feel of them too; they looked so sleek, so soft, so very chewable.
Suddenly I smelt socks, as a bony pair of white legs slipped into the kitchen. I rested my chin over the laces and tried to look all innocent. I had only just started to puncture a few tiny holes in them, not enough to get excited about. But Droopy Daisy looked at me with her squirmy little eyes and screamed, the kind of loud bellowing howl that an elephant might take pride in.
It was hate at first bite.
---